Through your customer web space, you can place an order of Ticket Restaurant, Ticket EcoCheques, Ticket Compliments or Ticket Sport & Culture in two ways for a new employee. You can choose to place an order online or with an order file.
Over 30 employees? Place your order with an order file:
Click on the section "Orders"; subsequently, click on "Orders by Excel file", download your order and follow the instructions on the website. Your data will be verified automatically, you only have to confirm your order.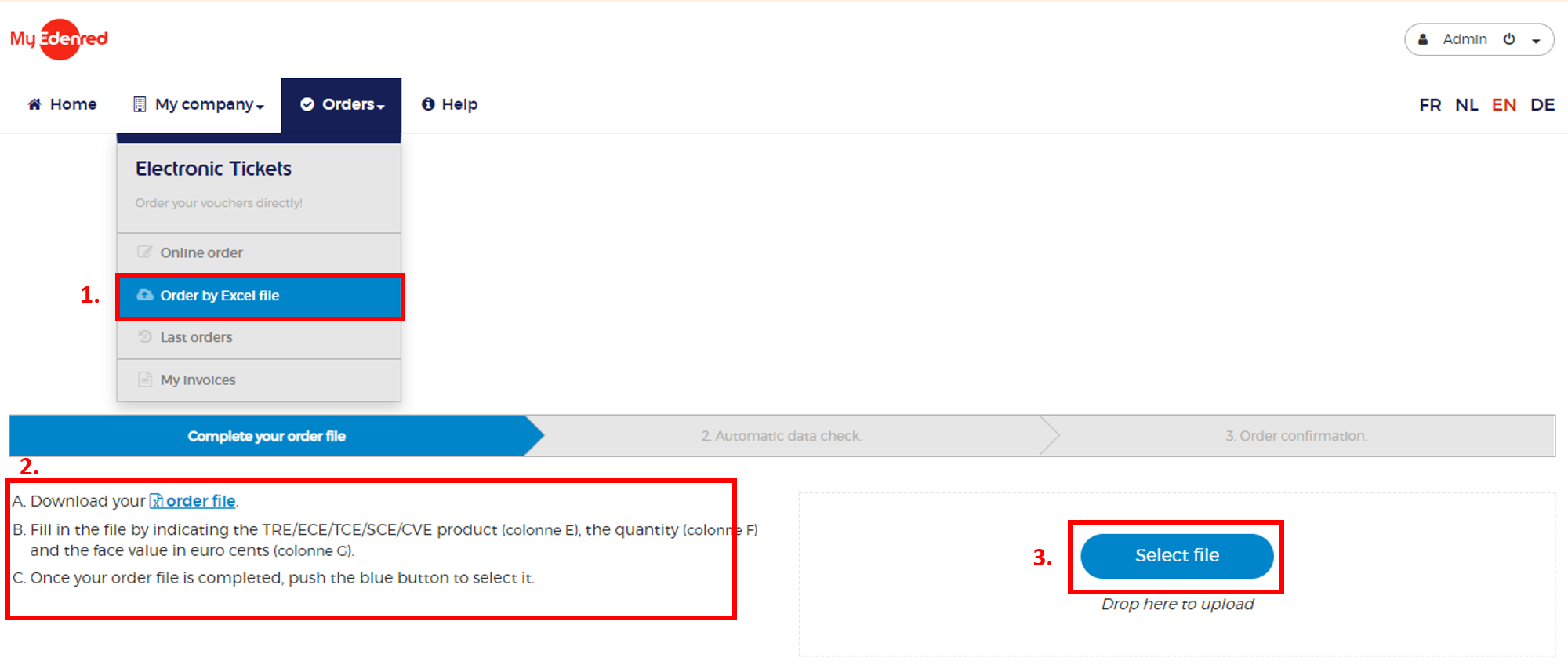 No need to order Edenred cards
The day after your order an automatic card order will follow for al your collaborators who do not have an Edenred card yet!
Less than 30 employees? Order via the order channel: